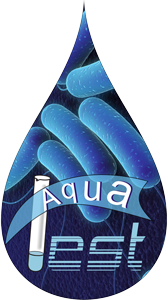 Aquatest
Advanced microbial QUAlity monitoring and hygienization TEchniques for Secure water Trading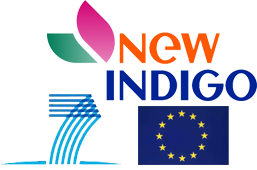 events
The final AQUATEST workshop "Water Quality & Microbes: Detection to Remediation" will be organised by Rishi Shanker in
CSIR-IITR
, Lucknow, India 6-8 November, 2013. The workshop will focus on potable water, molecular and nanotech approaches for detection and remediation.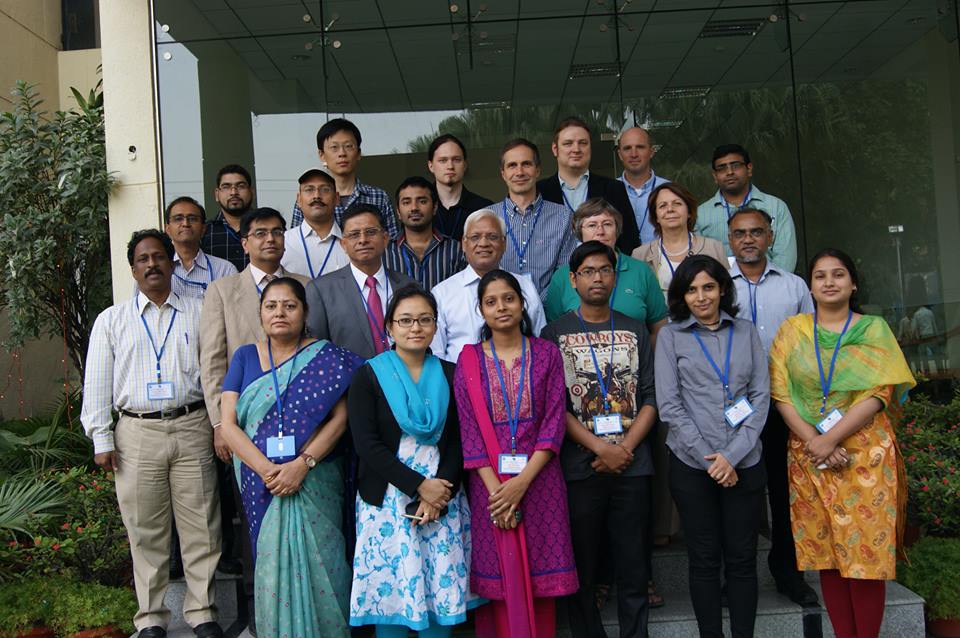 An AquaTest workshop
"DNA-based microbial sensing in biotechnology"
will be held at the
IRTA in Caldes de Montbui
, near Barcelona, in September 16-18, 2013. Organized by Francesc Prenafeta, it will cover DNA-based microbial detection in various fields in environmental and agricultural settings. A special focus will be on modern methods of in-situ as well as on-line detection technologies.
At the International Symposium "
Molecular Plasmonics 2013
", AquaTest results were discussed, e.g. based on the presentation: "
Au-TiO2 hybrid nanoparticles by laser pyrolysis
"
Meeting participant at excursion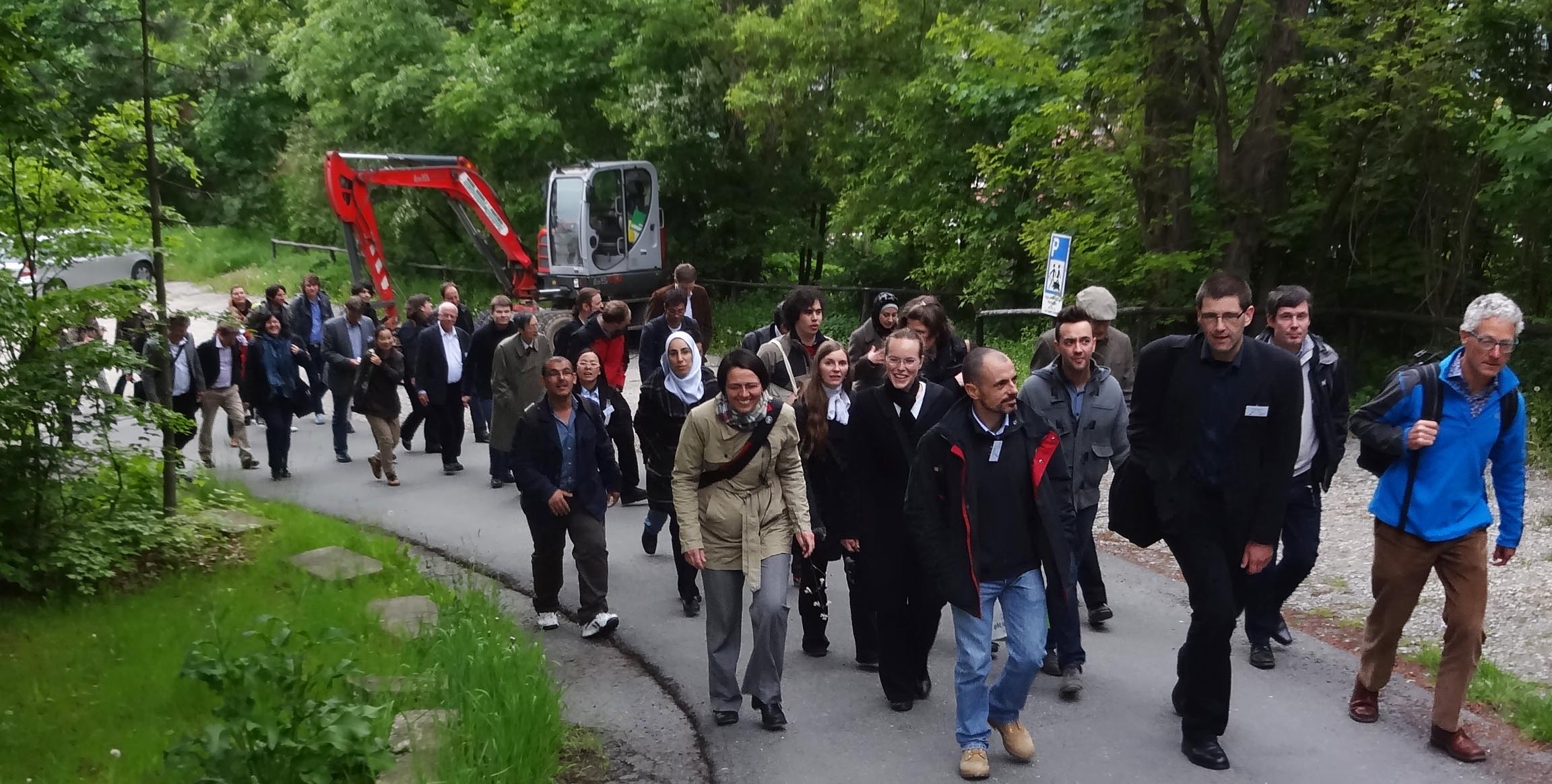 Rishi (IITR) visited the CEA in April 2013 to discuss the potential of engineered nanoparticles for furthering joint research on remediation of water quality.
Rishi in the CEA lab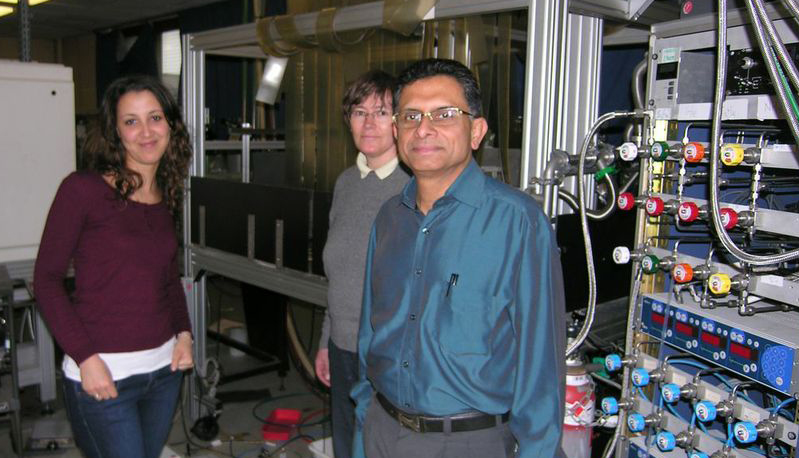 In December 2012, Robert (IPHT) stayed at the CEA to discuss joined activities in nanoparticle synthesis.
Robert at the CEA particle preparation laboratory.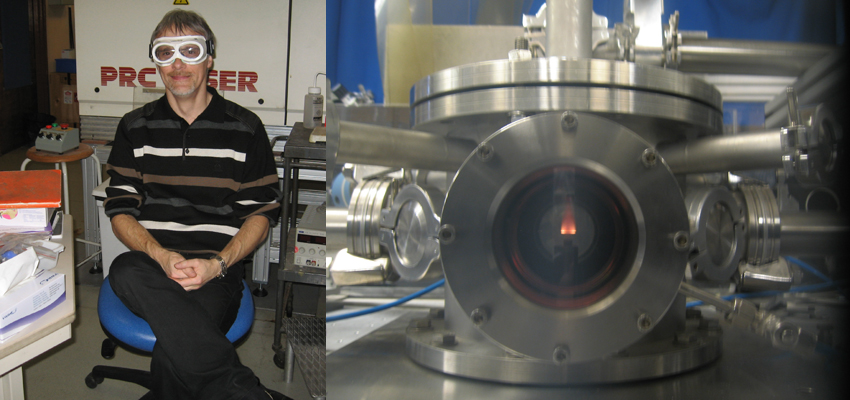 The French partners discussed the problems related with experiments exploring interaction of bacteria and photoactive nanoparticle(s) targeting remediation. Nathalie Herlin also attended the XXXII Annual Meeting of Society of Toxicology, India held at Indian Institute of Toxicology Research during her stay.
Chantal Guillard, University of Lyon, CNRS, IRCELYON, France and Nathalie Herlin Boime, CEA, with Rishi Shanker in Lucknow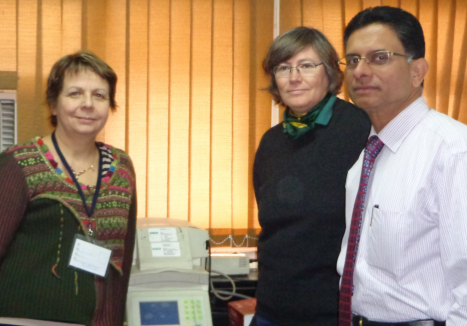 At the II. EU-India STI Cooperation Days on Novemeber 8&9, 2012 at the National Geophysical Research Institute in Hyderabad, India, Rishi Shanker presented the AquaTest project.
Aurelie Pachkoff and Marie-Alix Riou, CNRS- Europe of Research and International Cooperation Office with Dr. Rishi Shanker, CSIR-IITR, Lucknow at EU‐INDIA STI Cooperation Days, (8‐9 November, 2012) at CSIR-National Geophysical Research Institute, Hyderabad, India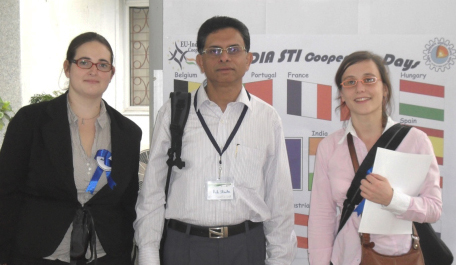 The potential application of chip based DNA detection was the focus of the stay of Matthias (IPHT) at the IITR in Lucknow.
Matthias with Rishi's group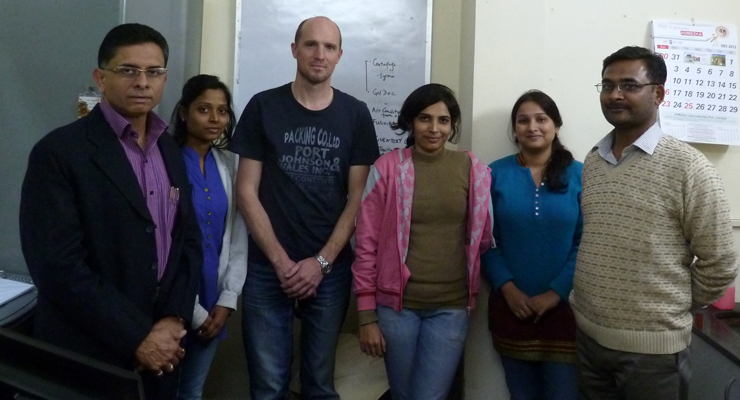 Matthias (IPHT) visited the IRTA to test the IPHT PCR chip.
Photo of Matthias and Miriam (IRTA ) in the lab.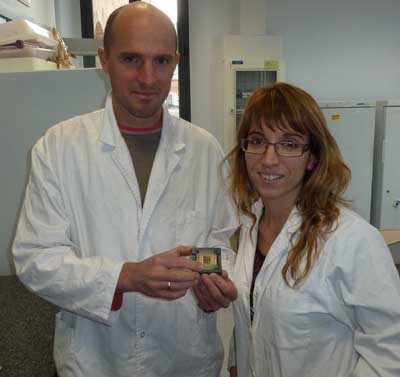 On Oct. 15, 2012, Gulshan from the IITR Lucknow started a 6 weeks exchange stay at the IPHT Jena in order to establish PCR-based water pathogen detection techniques on the chip-based instrumention developed there.
Photo of Gulshan together with Stefanie from the IPHT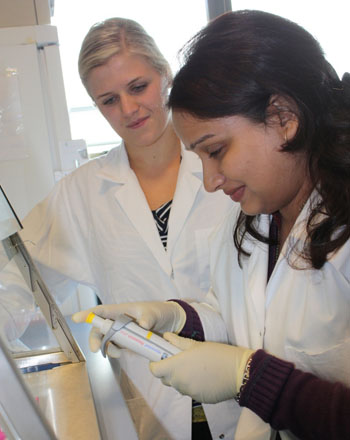 Participation at the
Nanoscience Day
at Jyväskylä University on October 8-9, 2012. Here recent trends in nanotechnology will be presented and discussed. Thereby developments with potential for novel bioanalytical detection schemes are of special interest for the AquaTest participants.
Photo of Aquatest participants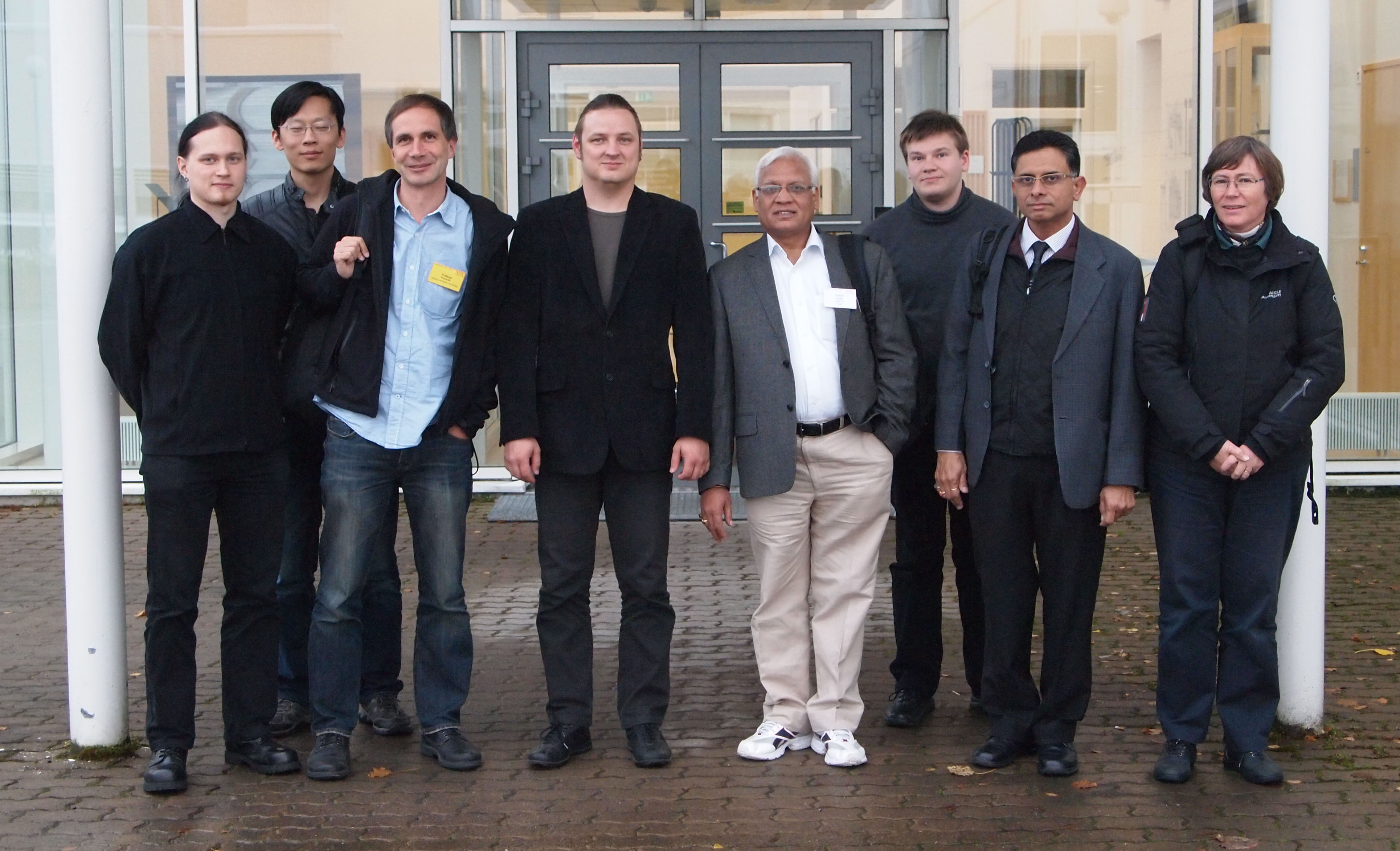 The Aquatest kick-off meeting took place May 10-12. 2012 on occasion of the
International Symposium DNA-NanoSensors
, hosted by the German partner IPHT in Jena. This conference addressed the development of novel nanosensors for DNA detection, a field of key interest also for the Aquatest objectives. A joint session with participants from a water-pathogen related German research project
"RiMaTH"
, also coordinated by the IPHT, brought the Aquatest consortium together with RiMaTH participants from industry and academia. This for most partners first meeting in person helped to get acquainted with each other as well as to discuss the further project work, such as the exchange visits and the next project meetings.
Photos from the presentations: